Atempo sales and innovation teams are in Denver this week for the SC19, the International Conference for High Performance Computing, Networking, Storage, and Analysis. The expo takes place from November 17–22, 2019 in the Colorado Convention Center.
Atempo's Miria platform provides the cornerstone technology to migrate, backup, archive and synchronize HPC-generated data. The platform is an excellent fit with the HPC sector given our capacity to integrate multiple storage systems and data life cycles and data workflows even when volumes exceed petabyte levels and billions of files. Some of our major HPC customers entrust us with managing highly critical research projects such as DiRAC in the UK.
In Denver, we are having conversations about our upcoming integration of augmented analytics into the Miria platform. Standard storage analytical techniques no longer work because data is more volatile within its lifecycle. This is particularly true for HPC users. Miria will use machine learning to improve existing models and create new models for data sets and user profile. This means we can fully understand data movement patterns and predict future requirements including capacity management and network infrastructure.
The new Miria augmented analytics module will be available in early 2020. It is currently being developed and tested by a team of data scientists at Atempo's research and innovation center, NextIno, based in Orleans, France. The team has tripled since its creation in February 2019 and will continue to grow rapidly in the coming months.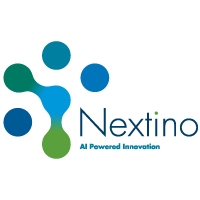 Bernard Peultier, Atempo VP Innovation and NextIno COO: "Miria's future versions will embark advanced predictive diagnostics to help our customers understand existing or potential weaknesses in their storage infrastructures. The platform will optimize data storage and movement to save time and improve performance. This will save our clients money of course through faster data movement and intelligent tiering. Miria will give us a better understanding of high volume, high capacity requirements and become an essental component of all major HPC storage workflows."