Atempo - Cyber Startup Observatory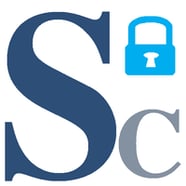 Paris, October 1st 2018 - Atempo, as Gold Member of the Cyber Startup Observatory, is in the spotlight for their role as seasoned player in defending businesses and organizations from cybercriminal activities.
Our article highlights the role of data protection as a key pillar in the arsenal against cyber security threats. When the attacker gets through your defenses, you need to resort to your backups and ensure complete and swift business recovery.
The link to the Observatory is right here:
https://cyberstartupobservatory.com/wp-content/uploads/2018/10/Observatory_France_Second_Edition-Sept-2018.pdf
Smartev Cybersec Group are experts in the Cybersecurity domain and creator of the Cyber Startup Observatory for all players in this key sector of activity. Their detailed and pertinent analyses of the global situation for all types of threats have been the foundation of a vital and precise vision in many sectors of activities worldwide.
The Observatory provides a complete overview country per country of all vendors who are recognized for the quality of their solutions.
Atempo, as a Gold Member of the Cyber Startup Observatory, is a committed player in the arena of cybersecurity and data protection. We possess legitimacy in the struggle against cybercriminality. We intend to participate actively within this ecosystem of expertise, with a macroeconomic vision of cybercriminality through the publication of articles and white papers.