Atempo - Cyber Startup Observatory PRESS RELEASE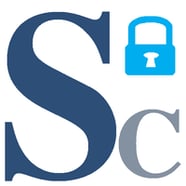 Paris, June 18th 2018 - Atempo, a seasoned digital data protection professional, has today joined the Cyber Startup Observatory group which unites key players in the Cybersecurity sector to provide more efficient arms against security threats, data loss and data breaches.
The Smartev Cybersec Group are experts in the Cybersecurity domain and creator of the Cyber Startup Observatory for all players in this key sector of activity. Their detailed and pertinent analyses of the global situation for all types of threats have been the foundation of a vital and precise vision in many sectors of activities worldwide. On the strength of this expertise, Smartev Cybersec launched the first edition of the Cyber Startup Observatory in Israel: a first global reference for cybersecurity professionals across all industries. The Observatory provides a complete overview country per country of all vendors who are recognized for the quality of their solutions.
After the overwhelming success of this first edition, Smartev Cybersec has decided to launch their second Cyber Startup Observatory in France. Atempo, a committed actor for many years both in favor of cybersecurity and data protection, possesses a certain legitimacy in taking a stance alongside others in the struggle against cybercriminality. As a Gold Member, Atempo intends to participate actively within this ecosystem of expertise, with a macroeconomic vision of cybercriminality through the publication of articles, white papers and other tribunes.
The French edition of the Cyber Startup Observatory will be available for download from the 28th June at this address: https://cyberstartupobservatory.com/observatory-france/.
"Cybercriminality is a major issue that we have been working hard to fight for many years." Atempo CEO, Luc D'Urso. "Cyberattacks threaten all organizations -large and small. The Cyber Startup Observatory is an excellent way for businesses and public entities to increase their awareness of the risks and to help those who are not yet fully informed of imminent danger to their company's wellbeing from cybercriminality".