Are you struggling to deliver 100% uptime to your applications and storage infrastructure, and ensure long-term data retention? In a world of massive data growth, IT departments can find difficult to keep up with the demand for high availability globally.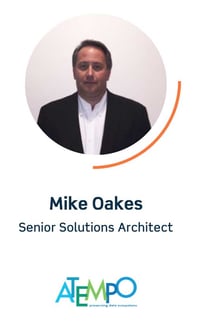 To meet this challenge, IT teams are looking for innovative data protection and disaster recovery solutions, but where to start? IT teams simply don't have the time to research and compare the latest software and hardware solutions available for protecting enterprise data and storage.
To help you discover rich and efficient data protection and disaster recovery solutions in a single event, Atempo has joined the MegaCast!

During this rich and busy event, you will discover solutions that can help make protecting your data and storage easier and disaster recovery fast, reliable and efficient.

Join us for this fast paced, fun, and (prize-packed) event!