Atempo, a leading provider of data protection solutions, announces the launch of Miria for Migration, the first variation of its new software platform for migrating large volumes of unstructured data
The digital transformation is revolutionizing all business sectors today and generating exponential amounts of data. IDC announces a growth rate of 61% per year to reach 175 ZB in 2025. More than 80% of this data is in unstructured form. Real fuel for this new economy, data is becoming more than ever a vital resource for businesses, necessary for value creation and source of innovation.

To manage new storage needs as well as the obsolescence of existing storage facilities, enterprises can now choose between new generations of NAS, object storage, or specific file systems, either in their data center or in the cloud. One of the key steps in these storage redesign projects is the migration of existing data to new storage environments.
The challenges of migration projects have many requirements, including:
Considering heterogeneous storage environments

Preserving the data and metadata integrity of migrated files

Limiting the impact of migration on production operations

Maintaining high performance when switching large volumes of data

Managing the various aspect of the global migration project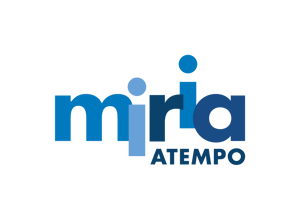 In such a context of growing complexity and increasing volumes to migrate, proprietary or free tools have reached their limits and are no longer an option to satisfy businesses migration needs.
With Miria for Migration, Atempo offers a simple yet powerful data migration solution that addresses the issues raised by large, heterogeneous storage environments.
"We designed our Miria solution while listening to our customers and technology partners. Many had problems migrating or protecting large amounts of data in heterogeneous storage, such as NAS, object storage, or specific file systems, in their data center or in the cloud. They wanted to be able to migrate data easily, with great scalability and flexibility without impacting their production. Miria fully meets these needs by offering a powerful solution that can handle heterogeneous environments and large volumes of data." said Hervé Collard, VP Marketing at Atempo.
SOLUTION BenefitS
When migrating a file system to another storage, Miria detects any modified or deleted objects and performs an "incremental synchronization" to the target. Processes are highly parallelized and multi-tasked for optimal performance. Miria For Migration adapts to all file sizes and preserves the integrity of ACLs.
Miria offers:
Incremental and automatic file migration between heterogeneous storage

Operational storage during the migration with reduced impact on production

Automatic control of the integrity of migrated files

Performance tuning by simply adding or removing Data Movers

Single platform for securing new storage
Atempo's Professional Services team assists enterprises throughout the entire migration process, from the initial audit of the technical perimeter to the final check of the migrated files on the new storage, including supervision and monitoring of all intermediary migration steps.
Miria for Migration is the first variation of a complete software suite to migrate and protect unstructured data, and optimize storage space
Miria

for Migration. Migrate large volumes of files (millions / billion) between heterogeneous storage. Designed for fast, secure file movement,

Miria

for Migration delivers the highest performance regardless of file size.

Miria

for Backup. Rapidly protect large volumes of unstructured data in heterogeneous environments. Based on advanced integration with storage systems,

Miria

for Backup enables the deployment of fast and incremental forever backup strategies.

Miria

for Archiving. Free up space on the most efficient and expensive primary storage and preserve digital assets over time.

Miria

for Archiving addresses archiving needs of all sizes up to exabytes.
For more information visit our web site:  www.atempo.com