Atempo is exhibiting at Computing Insight UK 2019 in Manchester, UK 5th-6th December, 2019.
This year, the conference is focusing on "Computing the Future".
Please visit us on Booth #23 and learn more about our more recent innovations including our Miria platform that focuses on protecting petabyte-scale-out and scale-up storage platforms and migrating large file base data sets between heterogeneous storages.

Our experts will also be happy to share Atempo's vision on: "Data science - the convergence of AI and HPC". NextIno, the new research lab recently created by Atempo  focuses on applying Machine Learning and AI to data protection and data management technologies and provides advanced benefits for petabyte-scale users.


Where?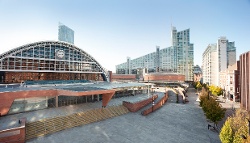 Manchester Central Convention Complex

Manchester M2 3GX