Atempo to present new large data backup and archiving platform at NAB 2019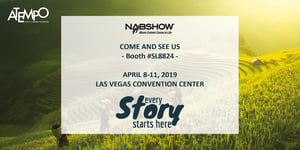 Atempo will be at the NAB Show 2019 in Las Vegas 8th to 11th April. It will be the occasion to meet current and future customers and to showcase the powerful Miria for Backup and Miria for Archiving platforms for large unstructured data sets. Miria is fully compatible with industry MAMs and handles data movement securely to vendor-agnostic storage destinations of your choice.
Atempo has numerous references in the world of Media and Entertainment. Our established ADA solution remains popular with many film studios and post production facilities. Today, Miria has built on the ADA's foundations to take the platform to new levels. Miria provides:
Dedicated and simplified interfaces to perform each task : backup, migration, synchronization, archiving
Ongoing and enriched strategic technologial alliances such as DDN, EMC and Qumulo along with support for AWS and S3-type cloud storage destinations along with Azure
Continued collaboration with key industry MAMs ensuring media assets are available and secure
Unique Partial File Restore to extract a low resolution sequence from an archived video in a matter of seconds
Canada's National Film Board renew their trust in Atempo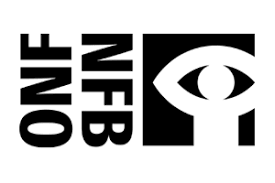 Atempo recently reaffirmed their alliance with Canada's National Film Board (NFB) a valued customer and technical partner since 2009. The two organizations have committed to working together for the next ten years on a number of innovative technological projects the Miria platform.
Jimmy Fournier, NFB's Director of R&D Director will be present at NAB and he will be a regular presence on Atempo's booth (#SL8824).
"Atempo's storage agnostic solutions have been key to successfully managing our archiving goals. Miria is reliable, scalable and flexible and ensures that our assets are completely safe for the long term." (Jimmy Fournier)
Atempo and qumulo SHARE A PLATFORM
Atempo has worked closely with Qumulo on their Data Migration Service for customers wishing to migrate data from legacy storage to Qumulo with zero downtime and zero data loss. Atempo has a speaking slot on Qumuo's booth (#SL12111) at NAB this year.
Mike Oakes, a Senior Atempo Pre-Sales Engineer will be giving a presentation on the subject of data migration on Tuesday, April 9th at 3pm and Wednesday, April 10th at 5:30pm.
More on Qumuo's Data Migration Service here!
recent M&E customer success stories
"Le Labo" in Paris chose Atempo to store and share large data volumes between many film and TV editing workstations. For this, Le Labo uses Atempo Miria daily.
"ENVY" in London provide their customers with dedicated tapes of their entire video production. Current output stands at 4 PB per year.
About NAB
The National Association of Broadcasters Show (NAB) in Las Vegas is the ultimate event for the media, entertainment and technology industry, showcasing ground-breaking innovation and powerful solutions for professionals looking to create, manage and deliver content on any platform.
Atempo are on Booth #SL8824 in the Las Vegas Convention Center. See floor plan here.