Shanghai, China, 18 OctOBER, 2018
华为携手Atempo发布海量非结构化数据流动管理解决方案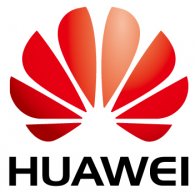 At Huawei Connect 2018, Atempo and Huawei jointly announced the availability of a high-performance and massively scalable data movement solution, powered by Atempo, covering Huawei's full range of NAS and object storages.
Atempo and Huawei combine forces and leverage the expertise of two industry leaders to provide customers with flexible backup, archiving and migration for large NAS and unstructured data management.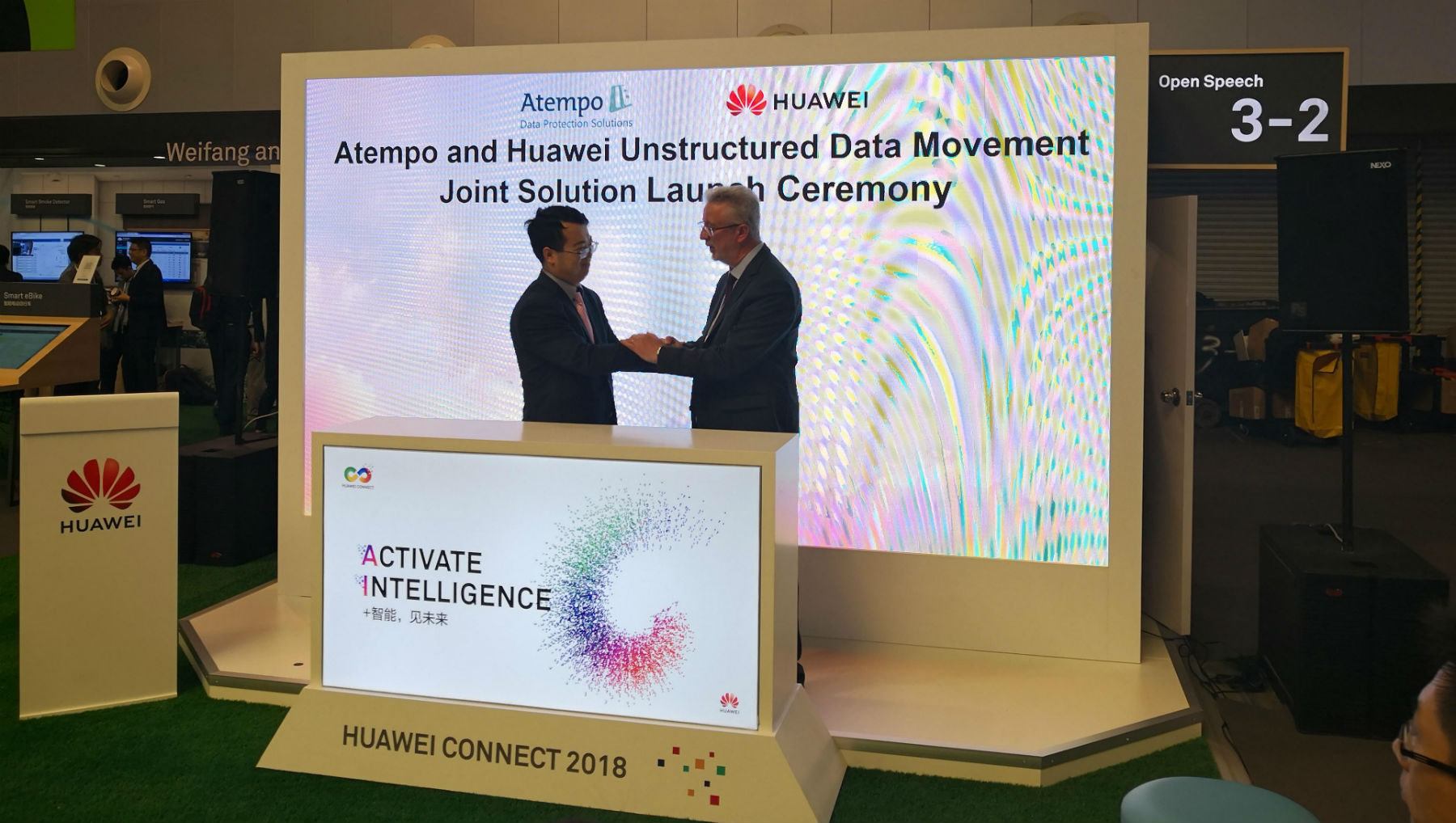 Atempo and Huawei Unstructured Data Movement Solutions - joint solution launch ceremony
In different verticals such as research, industry, education and healthcare, organizations are now generating and managing millions or billions of files of all sizes. The explosive data growth rates fueled by new business requirements like The Internet of Things (IoT), machine learning or the rise of 5G communication, are causing major disruptions for business infrastructures.
Artificial Intelligence and Machine Learning applications require data to be increasingly available for analysis, on-premise or in the Cloud. Data needs to be moved, protected, and available at all times.
Huawei and Atempo have launched a number of joint programs with strong business-driven characteristics to respond to these rapidly evolving market demands:
Customers needing to protect large volumes of unstructured data that can no longer be fully backed-up using legacy backup solutions.

Companies needing to back up or archive large file data sets to the new Huawei Fusion Storage object storage system.

Projects needing to migrate mission critical file data sets to the Huawei file storage system.

NAS Workflows requiring automatic migration of cold data to the new Huawei Fusion Storage or to a public cloud.
Ferhat Kaddour, VP Sales & Alliances at Atempo explains: "Customers of all industries and fields are now facing petabyte-scale data volumes and they expect high performance and high reliability when moving these files between high performance NAS and second tier storage such as object and cloud storages. Atempo's collaboration with Huawei unlocks new levels of performance, reliability, and scalability for the migration, copy and protection of mission-critical data."
"In this digital age, businesses are growing very quickly, and they need Data Center infrastructure that provides scalability and improves resilience. With Atempo's expertise in data protection and storage, and Huawei's experience in providing advanced NAS and object storage infrastructure, our converged solutions help businesses build a seamless architecture to compete in a fast-changing environment," says Lough Liao, Director of Huawei FusionStorage Distributed Cloud Storage.
The joint solution leverages Atempo's flexible architecture based on highly versatile Data Mover farms to deliver an optimized data throughput on par with network and storage capacities. When a customer needs greater levels of backup or migration performance, we can simply add additional Atempo Data Movers to adjust to the increased workload.
The solution is also capable of gathering data from all scale-out NAS and move it to Huawei storages, NAS or S3-based storages using the same data mover farm. Atempo collects files, folders, symbolic links, etc. from the production storage to replicate them to the target platform, along with the original access control lists (ACLs).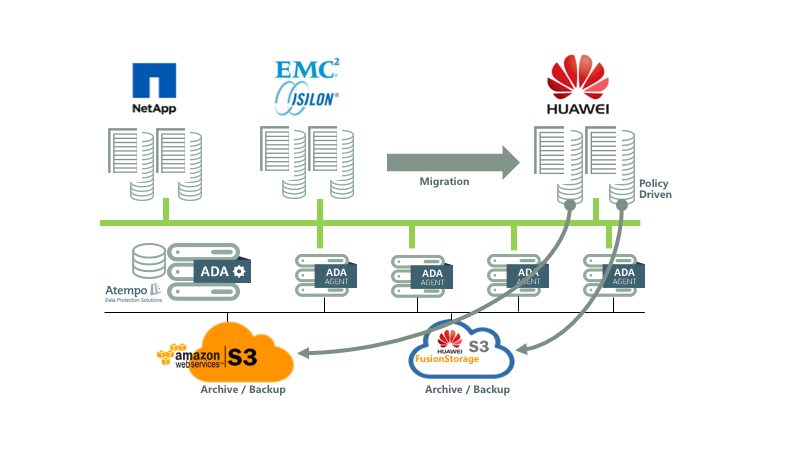 Huawei-Atempo's joint solution for file-based large volume migration, backup and archive
HUAWEI CONNECT 2018 – "Activate Intelligence" – was held at the Shanghai World Expo Exhibition and Convention Center from October 10 to 12, 2018.
This year's HUAWEI CONNECT conference is designed to help all businesses and organizations step over the threshold and stake their claim in the intelligent world. You will be joined by the best minds in the industry – including global ICT leaders, industry experts, and ecosystem partners – to chart the way forward and explore new opportunities.
For more information, please visit:
https://www.huawei.com/cn/press-events/news/2018/10/unstructured-data-movement-solution (Chinese)
https://www.huawei.com/en/press-events/events/huaweiconnect2018?ic_medium=hwdc&ic_source=corp_banner_allwayson&source=corp_banner
About Huawei
Huawei is a leading global provider of information and communications technology (ICT) infrastructure and smart devices. With integrated solutions across four key domains – telecom networks, IT, smart devices, and cloud services – we are committed to bringing digital to every person, home and organization for a fully connected, intelligent world.
Huawei's end-to-end portfolio of products, solutions and services are both competitive and secure. Through open collaboration with ecosystem partners, we create lasting value for our customers, working to empower people, enrich home life, and inspire innovation in organizations of all shapes and sizes.
At Huawei, innovation focuses on customer needs. We invest heavily in basic research, concentrating on technological breakthroughs that drive the world forward. We have more than 180,000 employees, and we operate in more than 170 countries and regions. Founded in 1987, Huawei is a private company fully owned by its employees.
For more information, please visit Huawei online at www.huawei.com or follow us on:
About Atempo
Atempo is a leading independent software vendor providing solutions to protect, store, move and recover all mission-critical data sets for thousands of companies worldwide.
Atempo's flagship data protection technology addresses the needs of very large storages with millions/billions of files and petabyte-scale unstructured data volumes using a highly efficient backup approach. In addition to large storage backup and disaster recovery, the same technology also delivers fast and reliable file migration and sync between different storages.
Atempo also edits and commercializes a continuous data protection solution for workstations, file servers and laptops, a range of all-in-one backup appliances particularly suited for remote-site environments, and powerful backup and data preservation solutions for virtual and physical servers, and applications.
Atempo is headquartered in Paris and is present in Europe, the US and Asia with a partner network in excess of 100 partners, integrators and managed service providers.
For more information, please visit Atempo online at www.atempo.com or follow us on: