Atempo returns to independence after 6 years with ASG
Atempo announced that it began operations on September 1, 2017 as a fully independent company following the completion of its sale from ASG Technologies. Atempo is headquartered in Paris, France, and conducts business serving its customers and partners worldwide.
Providing Data Protection software solutions for mid-market and large enterprise with a rich backup and archiving solution portfolio, Atempo focuses on delivering efficient and cost effective solutions solving complex environments challenges and securing data for the future.
This transaction positions Atempo to enter an exciting new expansion chapter as an independent company, accelerating the execution of its long-term growth strategy.
"We are excited to see Atempo emerge as an independent company under the direction of Luc d'URSO, CEO & President of Wooxo. Atempo will continue to focus on delivering innovative data protection solutions to the mid-size market and large enterprise organizations.Luc's vision to create a specialized group in the fight against cybercrime ensuring Business Continuity became apparent as the most appropriate solution to meet this challenge."
"This is a positive next step for Atempo as they will now be part of an organization where their technology and expertise is a core part of the business. We are committed to providing the operational support necessary to create long-term value for Atempo and look forward to working closely with Luc d'Urso through the transition," said Charles SANSBURY, President and CEO of ASG Technologies. "We wish them great success and we look forward to watching their continued growth and progress."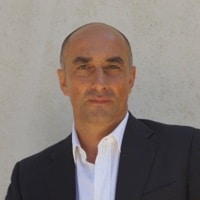 Luc d'Urso,
Chairman of the Group said:
"This newly formed group now covers 100% of the professional market segments."




"Our focus is to deliver data protection solutions for virtual and physical systems to organizations of all sizes. Thanks to our worldwide partner network, we look forward to accelerate growth and extend product solutions to service the evolving and rapidly changing needs of the Data Protection and Business Continuity market."
"As an independent company, Atempo will be more agile and entrepreneurial with accelerated investments and expanded market opportunities, allowing us to do more of what we do best – serve our customers through our partners with a single-minded purpose and drive the innovations that will help them achieve their goals."
"The Group aims to provide close support to end customers, integrator network and reseller partners via its subsidiaries in Europe (France, England, Germany, Benelux, Spain, Portugal and Italy), United States, and Asia (China, Korea, Singapore). Africa is a development opportunity with a distribution network in expansion."
"With more than 150 experienced employees, the Atempo-Wooxo Group enters the Truffle Top 50 software vendor ranking and our ambition is to rapidly develop the word wide expansion using innovative solutions."
About Atempo:
Since 1992, Atempo has been providing solutions to protect and preserve business and critical data for thousands of companies around the world.
The offer consists of a software suite including its Enterprise Data Protection flagship solution, Time Navigator (ATN), the End-Point Data Protection solution, Live Navigator (ALN), the massively scalable Data Movement and Protection solution for unstructured data, Atempo-Digital Archive (ADA).
With the solution portfolio coverage, its cost effectiveness, the ecosystem, and a wide support of storage technologies and applications, the Atempo solutions meet the needs of distributed organizations, mid-sized organizations as well as data centers that need to handle from hundreds of terabytes to multiple petabytes.
The head office of Atempo is located in Paris, France. The company is present in Europe, United States, and Asia with a network of more than 100 value-added d integrators, resellers and Managed Service Providers (MSP).
For more information, visit www.atempo.com.
About Wooxo:
Wooxo develops software solutions to eliminate the risk of business interruption and the potential loss of computer data resulting from any kind of computer disaster: mistakes in handling, hardware failures, natural disasters, or cybercrime attacks.
The company was awarded the Innovative Company Award in 2011, winner of the TIC PACA Innovation Awards 2012, nominated for two consecutive years at the Trophées EY des Entreprises d'Avenir in 2013 and 2014, and nominated at the Trophées de la Sécurité in 2016. It joined early on 2016 the ACCELERATOR de l'ARII program reserved for hyper-growth companies. In 2017, Wooxo was awarded the France Cybersecurity label at the Forum International de la Cybersécurité 2017. It also won this year the Distribution Trophies organized by Distributique and IT Partners and the Digital Success Trophies organized by the Transition Numérique association.
Wooxo has also been a member of the TOP 250 EY Syntec for software editors for the past two years in the Alliancy Mag selection of the 50 cybersecurity players to be followed and in the TOP 7 of leading editors in the backup market, according to Markess, an independent digital market analyst.
Wooxo has been a partner of the French Government's Transition Numérique program since its creation and a member of the Global Pole of Secure Communicating Solutions and the Hexatrust Association.
For more information, visit www.wooxo.fr
In this transaction,
The seller was advised by :
Financial Adviser: DDA & COMPANY : Alexandre ODIN, Perrine DEON-MOTTE
Law Firm (corporate) GOWLING : Pierre-Emmanuel CHEVALIER, Oscar DA SILVA, Florent DESCAMPS, Natacha BARATIER (HR) BRYAN CAVE Sarah DELON-BOUQUET
The buyer was advised by :
Financial Adviser: HEKLA CORPORATE FINANCE : Jean Noel GRANDVAL, Antoine AZRIA
Law Firm ( Corporate) AXTEN : Maryline PIC-DEHONGER, Perrine DENIMAL, Clyve MONFREDO, Jean Philippe PASSANANTE, Christophe LESTRINGANT, Benoit PHILIPPE (IP) PINT Avocats : Cendrine CLAVIEZ